Celebrating Creativity
in the Neighborhood
Upper Gallery
Snow Globes 
Jane Mandelbaum in Tenleytown
I have lived in Tenleytown since 1986.  I still have the first snow globe I started with.  It is a Washington snow globe I bought on a school trip, and which my parents tried to sell years later at a yard sale.  I had to buy it back from them for 25 cents.
I like snow globes because they are like a little view into another world.  I am exhibiting some globes with animals, because May is when we see all the new baby animals around our own little world.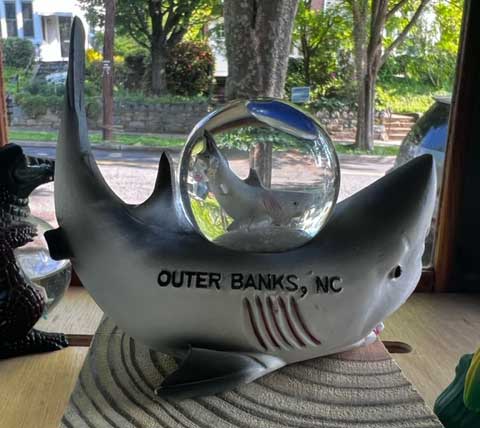 Lower Gallery
Dragons and Drawings
Jane Lalley (aka: Tom's daughter) from Yuma Street
Jane is a 4th grader who has always been good at art.  She has liked doing art with all different materials, lately mostly colored pencil, although she also enjoys creating and building in minecraft.  Her current exhibit uses paper and colored pencil.  She also loves sushi, and her cats.  In her free time, she also likes swimming, and hanging out with her friends.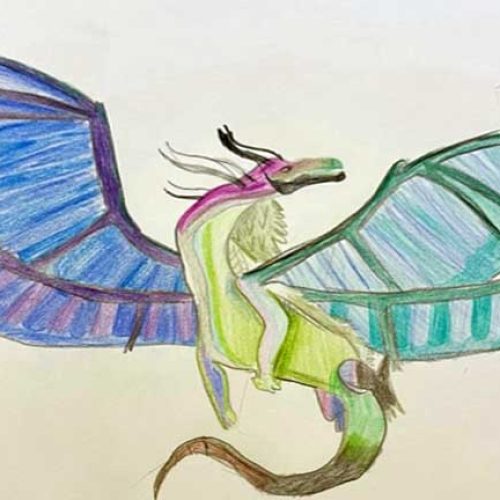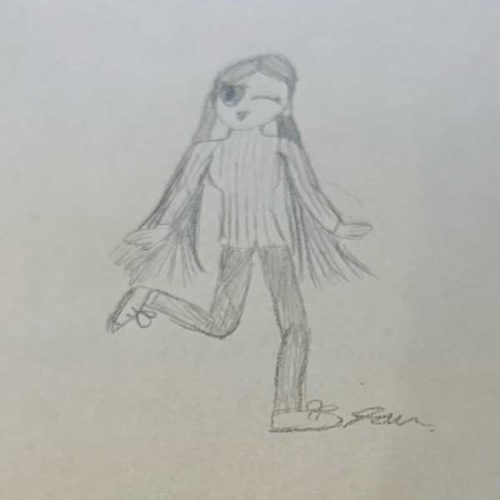 Audio Gallery
Bluegrass
Tom Lalley (aka: Jane's dad) from Yuma Streetnleytown
Hollertown is a DC-based band that has been playing old time and bluegrass music for nearly 20 years. Its roots go back to 2005, when Nick Backer (mandolin) and Chuck Andreatta (banjo) joined a band called the Woedoggies. The lineup today includes Tom Lalley on guitar and vocals, fiddler Lee Benaka, bassist Jerry Del Rosso, and vocalist Belen Pifel.
Hollertown has always been about having fun and finding those moments when all you hear is the music and everything seems alright in the world. The band plays live every month or two at local bars like the now-closed Argonaut and the Quarry House in Silver Spring, on stages like Pearl Street Warehouse at the Wharf, and at local festivals like Petworth Porchfest and the Kingman Island Bluegrass Festival.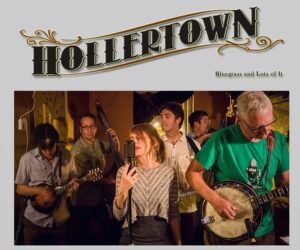 Nail that Catfish to a Tree – This is a song by Steve Rosen

, a musician from Chicago.  Hollertown's fiddler, Lee Benaka, used to take lessons from him. It's one of those fun happy songs that could go on forever.

Freedom – This is an original tune written by our mandolin player, Nick Backer. It's about the Underground Railroad and the lyrics are an homage to the heroic journeys of the travelers and the heroes along the way.

Greasy Coat – This is a traditional song. As far as I know, its author is unknown. It falls into the category of "Old Time," which is a bit of a catch all for old folk music that sounds a bit like bluegrass but precedes that genre by decades or perhaps even centuries.
Little Gallery is looking for kid and audio exhibitors
Who knew that there were so many shy people out there?
If you are proud of a painting, drawing, song, poem, very short story, or comedy routine that you've created, why not share it with our supportive community? Anything, so long as it's in good taste, is acceptable.
Don't be shy! Email sid@littlegallery.org to sign up.