Celebrating Creativity
in the Neighborhood
Upper Gallery
Home-made cards for friends and family
Aldo Benini, AU Park
Aldo is a Swiss national who has lived in AU Park since 2000. Now retired, one of his hobbies is making unique birthday cards for friends and family. His creations combine an image, a poem, and a personal message in English or German, and sometimes French. His images are often his own photos. His biggest challenge is finding an image and a poem that meaningfully relate to each other. Empathy with the individual recipient is the key driver. Aldo shared three different cards with Little Gallery.
Lower Gallery
Mythical Creatures
Nathan Edelmann Archives from Fessenden Street
When our son, Nathan, was five and six years old, he was captivated by Greek mythology. At home, sitting at the kitchen counter, we put together a book of his drawings of his favorite mythological characters. Here are a few, which we hope you'll enjoy!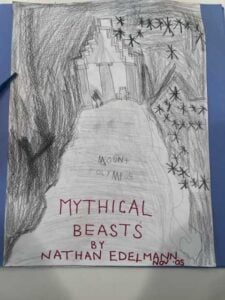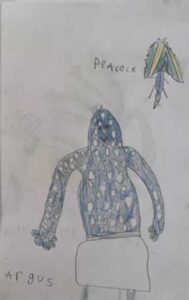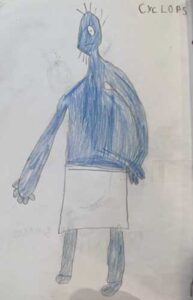 Little Gallery is looking for visual and audio exhibitors
Who knew that there were so many shy people out there?
If you are proud of a painting, drawing, song, poem, very short story, or comedy routine that you've created, why not share it with our supportive community? Anything, so long as it's in good taste, is acceptable.
Don't be shy! Email sid@littlegallery.org to sign up.